I had the opportunity to develop a grant concept in 2009 to produce 3D scanned artworks that would be represented and delivered on a standard website. This would provide a new perspective on visualizing art. This process would allow represented works to be viewed as 3D models. The 3D scanned artwork could be viewed from different angles giving the viewer a freedom of perspective, improving accessibility.
This resulted in me becoming Lead Developer for the Virtual Museum of Canada Exhibition entitled, Close Encounters: The Next 500 Years, produced by Plug In ICA, Winnipeg, MB. But that is another story….
I managed to acquire a $60,000 industrial 3D scanner.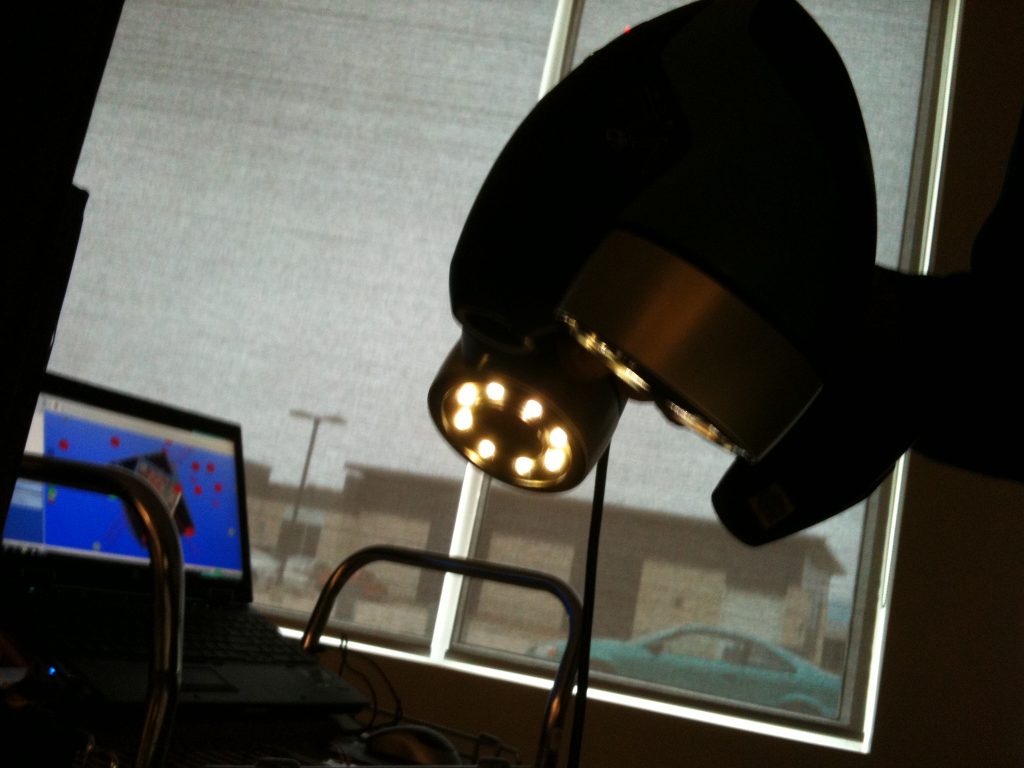 What this allowed me to do, way back in 2011, was to make micron accurate 3D scans.
The Granite slice below was scanned using tracking Dots.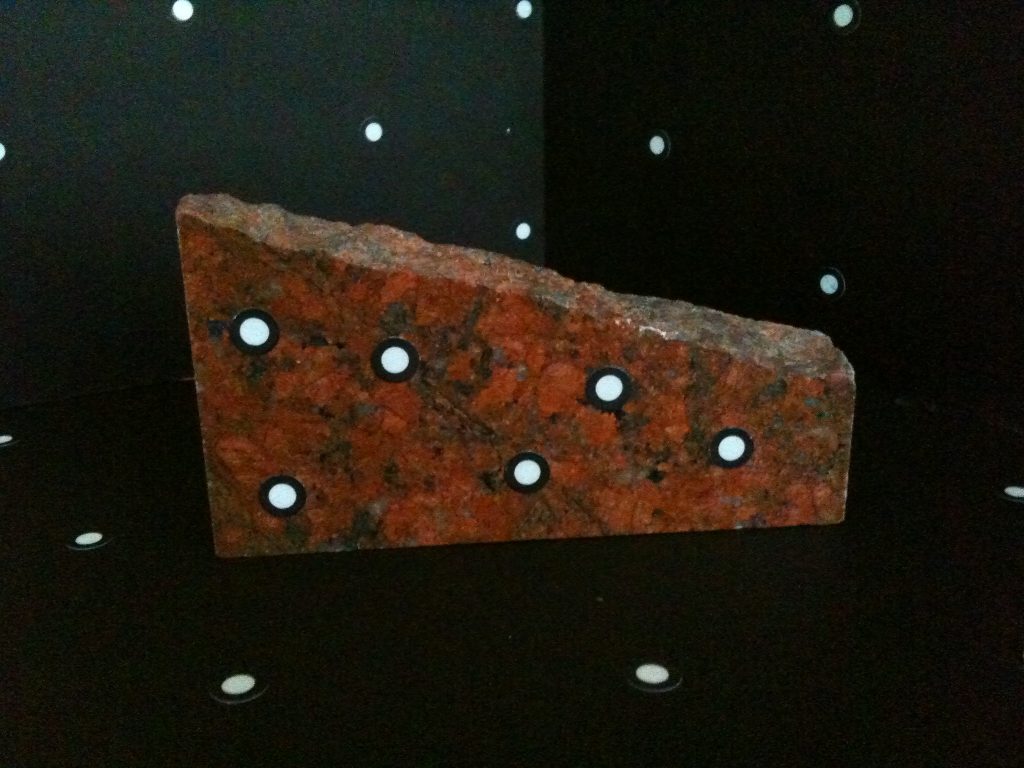 Once the image was scanned and stitched, a manual software process was undertaken to remove artifacts from the object…I called it virtual dust, as there seemed to be a cloud of it surrounding my scans.
I was able to import the object with texture into my 3D modeling program, and produced the following image.